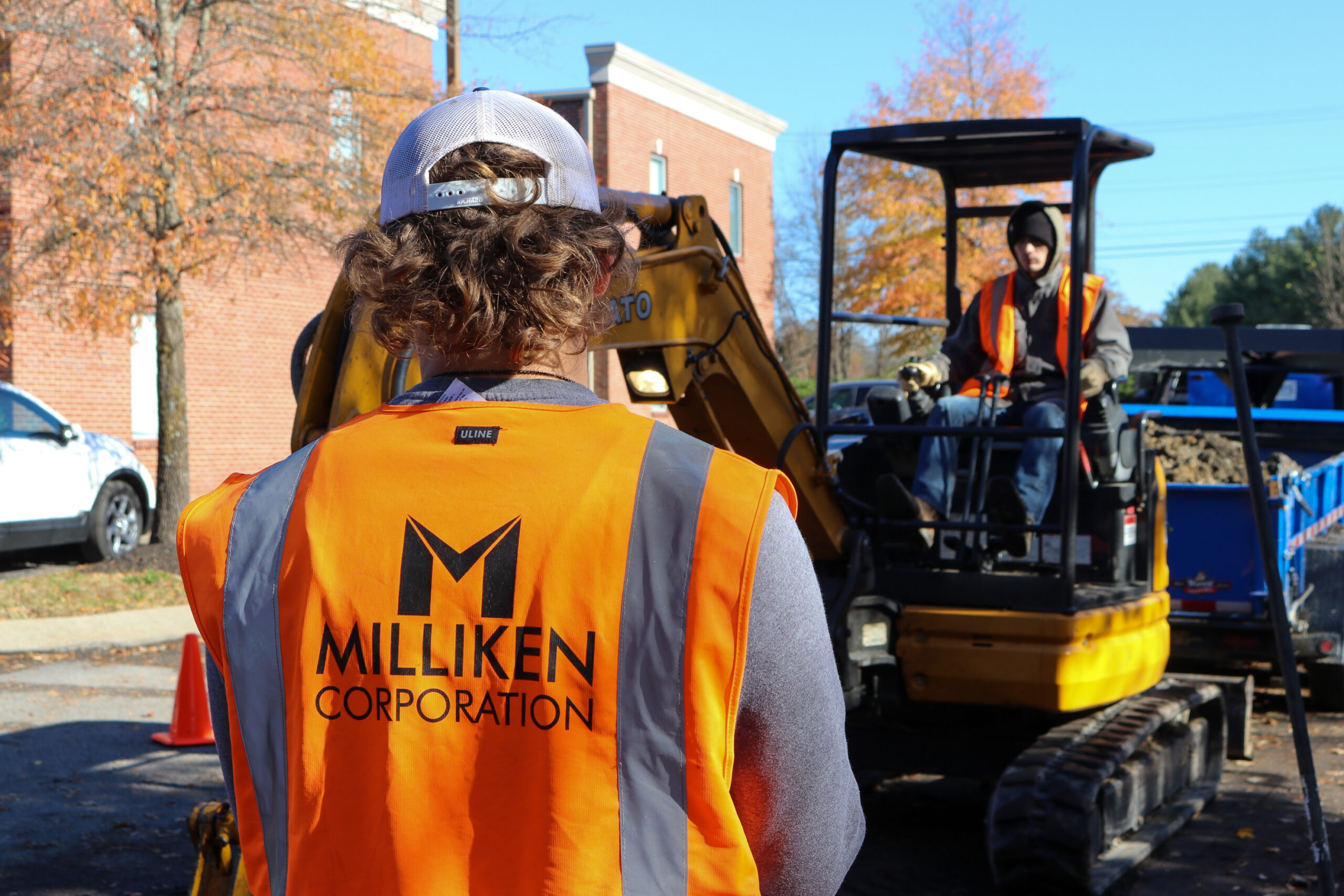 As the warm fall breeze leaves and the holiday season cold creeps in, how to keep your project on schedule and your property maintained through winter is our top priority.  Luckily us Crackerjacks here at
Milliken Corp 
have a few tips and tricks up our sleeves…
When it comes to our menu of services there are two things that always seem to be the conversation during these hot cocoa drinking and present swapping months. Can you guess what they are….nope? It is temperature and precipitation.
Temperature is the first conversation piece that we have. 
Always be watching your weather and pre-planning your work days, this will optimize days that we can perform our services with excellence. 

Listen to your contractor, they will offer good recommendations on when to work and when not too. 

There are often days during the winter where no services can be provided due to freezing temperatures. This can sometimes lead to delays 
Precipitation is the second conversation piece that we have during the winter months. 
Pre schedule your projects to allow for rain days, this allows for a few days each week due to wet working conditions.

Proper grading and drainage allow the ground to dry up much faster.

Optimize production on dry days, this involves rearranging the normal work week to make sure productivity is taking place.
Hungry, Humble, and Smart
When it comes to the concrete, asphalt, grading and drainage business many companies tend to go into a hibernation period during the winter, The Milliken Corporation does not. We strive to run through the finish line and continue to serve our customers with excellence even when the odds are stacked against us. 
While we have been in business we have figured out some tips and tricks to help you maintain your property during these harsh winter months.
Below is a list of some simple tips and tricks we put together in order to help maintain your property during this winter season. 
Unhook garden hoses from outside spigots at your homes and buildings. 

Close your crawl space vents.

Drip faucets when weather is below freezing. 
Some problems may be out of your control and that is where we can help! Below is a list of services that we provide to ensure your property is protected during these winter months. 
Crack sealing concrete to minimize the freeze thaw effect. This ensures that those cracks that are being filled with water over time won't turn into nasty issues down the road. 

Restriping parking lots helps to provide safe parking lot traffic flow by creating highly visible markings during the short daylight hours and abundance of precipitation during the winter months.

Proper grading and drainage are crucial during the winter months in order to minimize standing water and the over-saturation of the ground.
At your earliest convenience please reach out and schedule your property assessment so that we can save you a spot. Thank you so much for the continued opportunity to serve your concrete, asphalt, grading and drainage needs.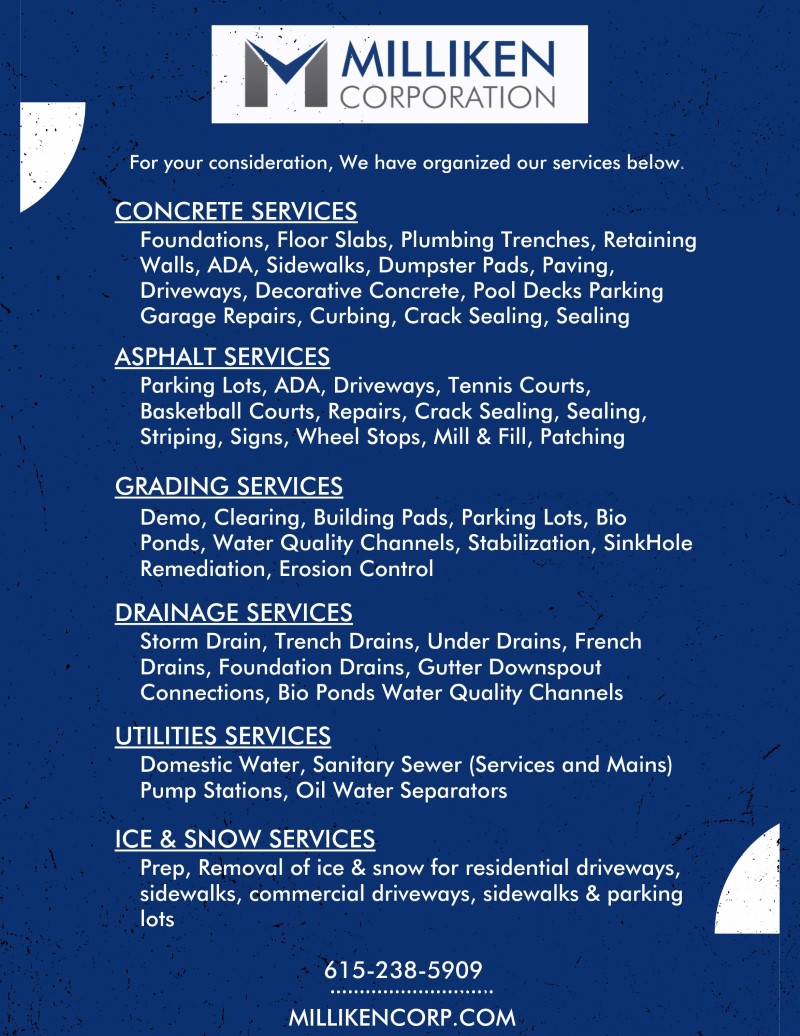 Check out our socials to see all the great things we have going on here at the Milliken Corporation!