With Thanksgiving behind us and the holiday season ahead many things are crossing our minds. It may be holiday shopping or even decorating, but one thing that is definitely on all our minds this season is Family.
So what does family mean to us here at the Milliken Corporation? Well, family to some is the last name that ties them together but for us it is more than a name, but a feeling.
Tony Milliken, the Team Leader at Milliken Corporation expresses this feeling by saying, "Family is the lifeblood that makes life have meaning and purpose. I get to be a part of that family I was born into and I also get to be a part of continuing to share this lifeblood. Family makes life worth all the challenges and makes all the rewards even sweeter. Family is a legacy. I was given a legacy by being brought into this world and given an opportunity to experience life. I love my family."
As a family owned business, when you join this corporation you are not only stepping into a role on a fantastic team, but you are stepping into the Milliken family. We also understand that as a family owned and operated business sometimes we face challenges. We also recognize strength in numbers, which is why we strive to partner with other great family owned businesses across middle Tennessee to help build each other up. We know that when one succeeds, we all do.
Ronald Reagan describes it perfectly by saying, "By working together, pooling our resources and building on our strengths, we can accomplish great things." That is something that we strive to do not only with our family here at the Milliken Corporation but with families and businesses in our community.
We can often fall into a rhythm of using our phones or technology when around our families…and yes I know you are reading this on a computer or phone but this is different. Make sure this holiday season when you meet with loved ones at gatherings and parties you enjoy the moment and let them know how grateful you are for them. If we have learned anything over the last couple of years, we know that we should take no time for granted and that family means everything.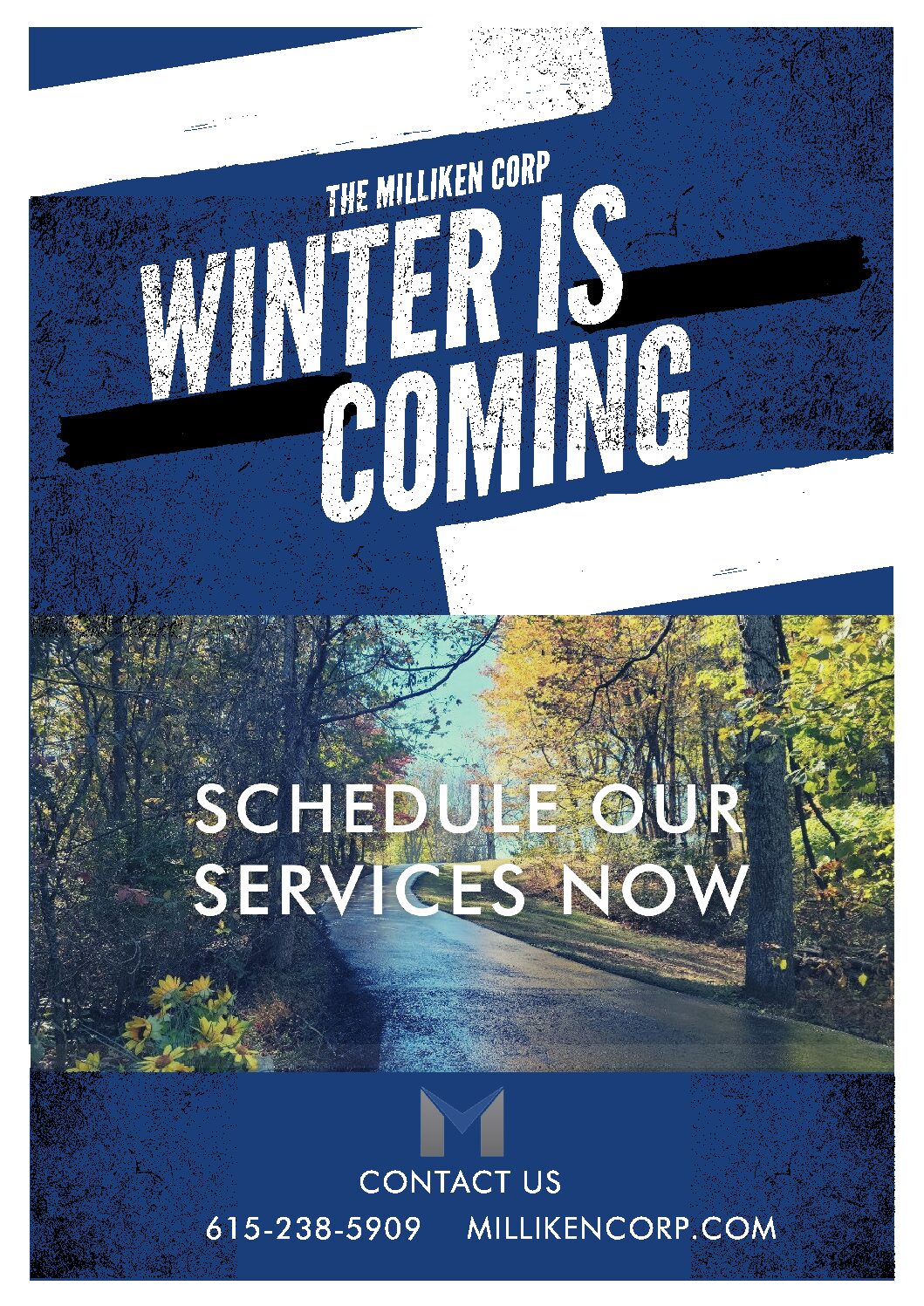 Check out our socials to see all the great things we have going on here at the Milliken Corporation!